Meet the Jury – NDTV Gadget Guru Awards 2015
Vikram Chandra
Group CEO & Executive Director, NDTV Group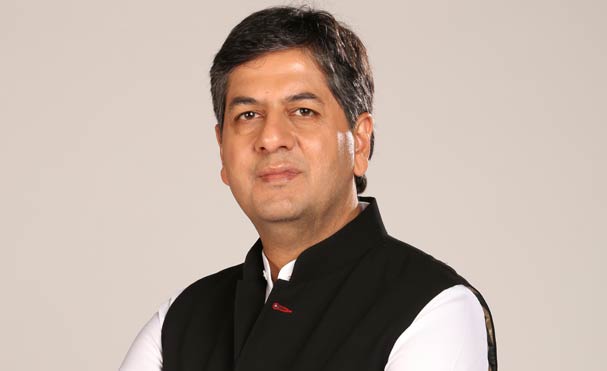 Vikram Chandra has been associated with NDTV since 1994 and is not only one of India's leading news personalities and anchors, but has also taken on corporate responsibility for several years.
As Chief Executive Officer, NDTV Group, Vikram has the overall authority and responsibility for all aspects of the company. He became a member of the NDTV Board w.e.f. November 1, 2011. He is the Executive Chairperson of NDTV Convergence, the Group's online venture, which Vikram helped set up in 1999, and which he subsequently took to a position of strength as its CEO.
As one of India's best known anchors he presents 'The Big Fight', which has long been one of India's top rated news and current affairs programmes. He also anchors 'Gadget Guru', which is the country's leading show on technology and gadgets, together with big events like Elections or the Budget.
Vikram is also the face of NDTV's social programming for public interest. He has anchored all editions of the NDTV Greenathon, and the Save Our Tigers campaign. In addition, he is associated with the Support My School, Our Girls Our Pride, and Banega Swacch India campaigns.
Earlier, as a special correspondent, he has extensively covered the Siachen & Kargil wars, and the conflict in Kashmir.
Vikram has been named 'Global Leader for Tomorrow' and a 'Young Global Leader' by the World Economic Forum in Davos; has won the Indian Television Academy Award for 'Best Anchor for a Talk Show', the Hero Honda Award for 'Best Anchorperson' and the Teacher's Achievement Award for Communication.
He was educated at St Stephen's College and the University of Oxford; and then picked up essentials of broadcasting at Stanford University.
Rajiv Makhni
Managing Editor, Technology, NDTV Group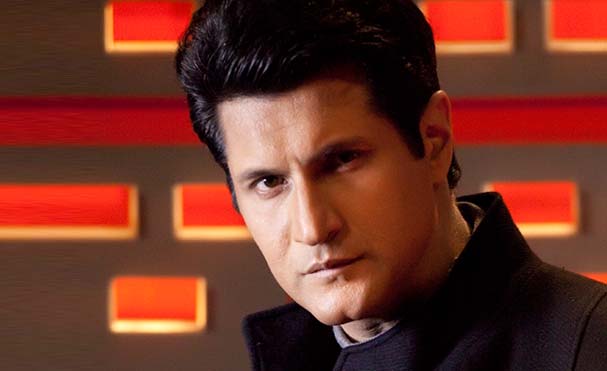 Rajiv Makhni is known as India's Tech Guru.
He anchors India's biggest Television shows on technology including Gadget Guru, Cell Guru, The Contrarian, Unboxed, The Next Big Thing and Walk the Tech Talk.
Rajiv was awarded as Best Anchor on TV in 2013. He travels the length and breadth of the world to track down the biggest news and analyse the latest technology.
Rajiv Makhni is an award winning columnist and writes for multiple publications in India and abroad. His weekly column in Hindustan Times is the most read technology column in the country.
Gopal Sathe
Features Editor, NDTV Gadgets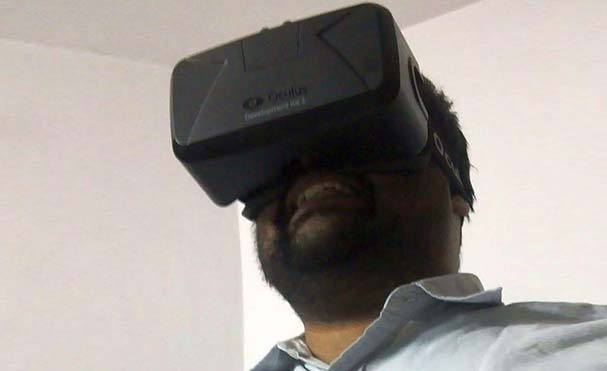 Gopal Sathe is the Features Editor of NDTV Gadgets, where he's also often reviewing audio products. Apart from that, he is an enthusiastic gamer; whether it's mobiles, PC, or console gaming. The two areas of technology Gopal is most excited about these days are 3D printing and virtual reality, and luckily, we finally seem to be turning the corner on at least one of these.
As NDTV Gadgets' resident Comicbook Guy, he's also the person you want to talk to when you're trying to figure out the physics of the Flash, or if you want to debate about who the best captain of the Starship Enterprise was.
Prasanto K Roy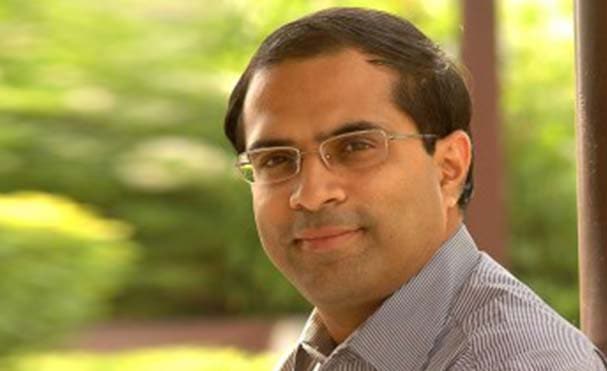 Prasanto K Roy is a media and digital consultant. A tech journalist for over two decades, he also writes and speaks on technology, digital and green issues for NDTV and others. He is the Head of Media Services for Trivone Digital Services. He was the President and Chief Editor at CyberMedia for over ten years.
He has been a part of many tech and other panels and juries, including the NDTV Gadget Guru Awards for five years now, the Manthan Awards 2013, NASSCOM juries and panels, and various TiE and CyberMedia panels.
He has lectured on technology, social media, internet and green issues in conferences across the country, and has spoken on media issues in India, Asia and Mexico. He tweets @prasanto.
His house is India's first certified green home, and has been awarded a TERI GRIHA five-star rating in January 2014. Roy is a Physics Major from St Stephen's College, and schooled at St Xavier's School, Delhi.
Anmol Taneja

Anmol Taneja is the founder and CEO of Gadgets.in, an online retailer of electronic gadgets focussed on the Indian consumer. Anmol is a gadget enthusiast and is always exploring the latest gadgets whether good or bad!
Anmol is a serial entrepreneur. Prior to Gadgets.in, he had started a software development company which grew from 1 part time employee to a 120 people team.
By training, Anmol is an Aerospace Engineer and a commercial pilot. He ran a computer Bulletin Board Service (BBS) when Internet was not around. Currently he feels excited about how Digital Natives will see the world. Whether it is through something like a Google Glass, virtual/augmented reality or something else that we have not experienced yet.
Nishant Padhiar

Nishant Padhiar has been at the forefront of expert product reviews since 1999. After successfully establishing AV MAX, India's first magazine dedicated to high-end home-theatre and audio systems, he moved on to lead T3, an international gadget magazine that created a new niche in the Indian market for tech-hungry gadget-o-philes. His background in Sound Engineering led him to pursue several globally-renowned degrees including the coveted 'THX-Certified Home Theatre Technician-Level II', 'Home Acoustics Alliance' and 'CEDIA' certifications, which very few have managed to achieve!
Harnessing his passion for technology and design prompted him to answer the call of Stuff – the World's Biggest Selling Gadget Magazine, and to head its Indian edition. Raising the benchmark for magazine production in India by leaps and bounds, Stuff (India) has managed to scale the top spot of gadget/lifestyle magazines within a year of its launch under his captaincy. He also edits What Hi-Fi, a global magazine brand and India's No.1 magazine on home-entertainment and high-end consumer audio.
He has conceptualised and successfully executed live events such as the Stuff Gadget Show in Mumbai and the What Hi-Fi Show across various metros over the past few years, both of which bring the magazine experience to life like never before. With his collective experience of over 15 years being a magazine editor, web publisher, TV co-anchor, event and brand-consultant, he is one of the leading authorities in the country for the definitive verdict on the latest technology.
Kishore Bhargava

Kishore Bhargava is a Technology Consultant with over 30 years of experience in the areas of communications, messaging solutions, application design and deployment, security systems and planning & strategy. Speciality areas include, Network Architecture, Security, Unified Messaging, Project Management, IT Planning & Strategy.
An early adopter of technology, Kishore is often found deeply engrossed in gadgets, gizmos and new technologies. He has been the founder member of several open source communities in India, and a former contributor to several technology magazines and media.
When away from gadgets, he is a keen wildlife enthusiast and prefers to shoot animals and birds with his camera.
A self-confirmed, geek, perpetual learner and aspiring coffee snob, Kishore is based out of Gurgaon, Haryana, India.
Ashish Bhatia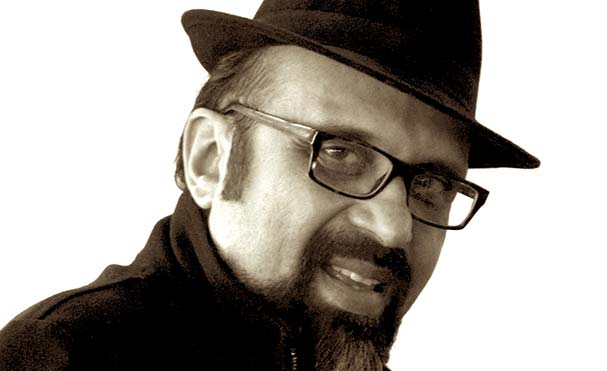 Ashish Bhatia is an independent technology writer, columnist, and editorial consultant. He writes for several publications in the technology, business, luxury, travel, and online space.
With a total of over 25 years in the field of technology journalism, Ashish has been the Editor of PC World, a columnist with Hindustan Times, and Editorial Director of the Virtual Magazine (acknowledged by the Limca Book of Records as the world's first multimedia magazine).
In the afterhours, he likes talking turkey, stalking tigers, and gawking through cameras.